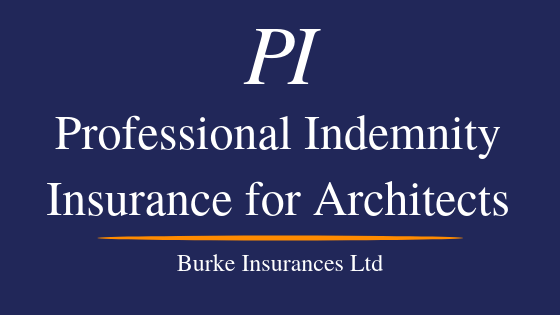 Professional Indemnity Insurance for Architects
Professional Indemnity Insurance for Architects
Professional indemnity insurance for Architects will cover you in the event that you or your company are accused of negligent advice and/or services given which results in a financial loss for your client.
Architects are often exposed to these type of claims given their level of responsibility and involvement in large scale projects and the risk of disaster if negligent advice or services are given. To get a quote click the architects proposal form button below.
Professional Indemnity Insurance
For example, say you are an architect and interior designer working on the designs for someones home. You could get 99% of the house perfect but make one crucial mistake and place a window in the wrong location or forget the bedroom window. You could then be sued by your client for negligence and that is when your professional indemnity insurance for architects policy would come into effect.
Even if the design of the house were perfect, there is still always a risk of an unsatisfied client taking legal action. The legal fees associated with defending these claims can be very costly and your professional indemnity insurance policy would cover these also. If you are found to be negligent and subsequent compensation will also be covered.
Get a Quote
To get your professional indemnity insurance for architects quote, all you have to do is fill out the proposal form which will then be automatically sent back to us once completed and submitted. A member of our team will then be in contact with you as soon as possible.
Public Liability Insurance
You may also be interested in public liability insurance and/or employers liability insurance. If so visit our dedicated public liability insurance website www.publicliability.ie.
These websites are all owned and run by Burke Insurances Ltd.
Burke Insurances Ltd are a Galway based Insurance brokers with over 50 years of experience.