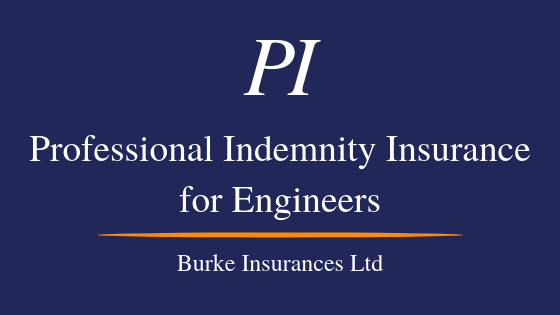 Professional Indemnity Insurance for Engineers
Professional Indemnity Insurance for Engineers
Professional indemnity insurance for Engineers will cover you in the event that you or your company are accused of negligent advice and/or services given which results in a financial loss for that client.
Engineers are often exposed to these type of claims given their level of responsibility and involvement in large scale projects and the risk if bad or misinformed advice is given. To get a quote click the engineers proposal form button below.
Professional Indemnity Insurance
For example, if an engineer is working on a bridge and makes a design change which results in a less durable design and a bridge in need of repair then that engineer may be sued for negligence.
Even if the engineer was not negligent they may still face a claim if their client is unhappy with the end result.
Whether they were negligent or not, professional indemnity insurance will cover the costs of defending any claims brought against you as well as any compensation that may be paid should the engineer have been negligent.
Get Your Quote
To get your quote, simply complete the engineers proposal form. A member of our team will then be in touch with you shortly. To access the engineers proposal form click the button below.
Public Liability Insurance
You may also require public liability insurance or employers liability insurance. Fortunately, we have a website dedicated to this which will have all the relevant information you need and allow you to get a quote quick and easy. Visit www.publicliability.ie and get your public liability insurance quote today
These websites are owned and run by Burke Insurances Ltd.
Burke Insurances Ltd are an insurance brokers located in Woodquay, Galway City and have been in business for over fifty years.