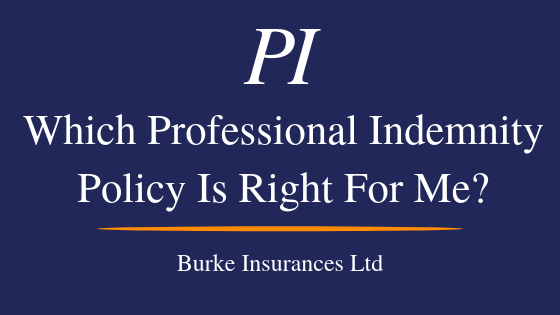 Which Professional Indemnity policy is the right one for me?
Professional Indemnity Insurance Policy
When deciding which professional indemnity insurance policy is right for you, you must first take into consideration what covers you need. Depending on your occupation you may have different needs. For example:
Professional indemnity for accountants may need cover for loss of documents.
IT Consultants professional indemnity may have claims for breach of duty including; Error or Omission and Infringement of Intellectual Property Rights.
Insurance brokers may look for covers that include loss of documents, damages awarded by ombudsman or compensation for court attendance.
Employment and recruitment agents may seek cover for breach of confidentiality. Defamation, or dishonesty of employees.
Our Professional Indemnity Insurance policy gives financial protection against potential losses arising from acts, errors and omissions from a wide variety of professional services.
Get a Quick Quote
To get a quick quote simply click the button below. If your occupation is not listed don't worry simply follow this link and fill out a proposal form.
Contact Us
If you have any more queries, click the link below and get in touch with a member of our team by phone or email. We're here to help.
Burke Insurances Ltd have 54 years experience of getting you the insurance policy that best suits you. You may also be interested in Public Liability Insurance.