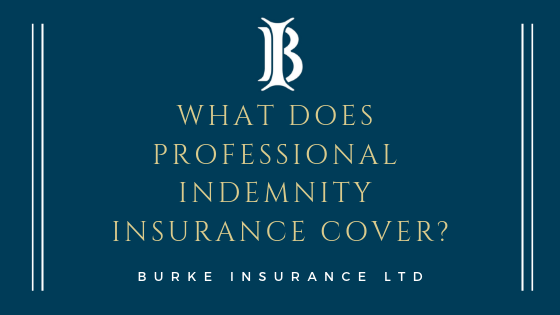 What does Professional Indemnity Insurance Cover?
Professional Indemnity Insurance cover you in the event that you or your company are found responsible for negligent advice and/or services given.
Professional Negligence
A professional indemnity insurance policy would respond to instances where you are found/accused of professional negligence.
Say for example you are an architect working on the construction of a new building. If you made an error in the designs which resulted in the building being unstable or lead to damage, you may be sued for negligence. With professional indemnity insurance you can have protection against these claims.
Breach of Contract
A professional indemnity insurance policy would also respond if you are found/accused of breaching your contract.
For example if you are working as a marketing consultant and are given a contract to make an advertisement for a brand. In the contract, the colors to be used are explicitly stated and the color codes given. These color codes were not used in the final advertisement and instead a slightly different color was used. This was not what was specified in the contract and conflicts with the brands colors. As the marketing consultant breached the contract they may be sued for consequential loss.
Non-Performance
Going back to the architect example, if you are an architect and are given a deadline to have certain plans complete and you fail to do so. You could be sued for non-performance and consequential loss.
What's covered in the event of a claim?
The costs associated with defending the claim
The cost of any awards/damages paid to the claimant.
Even if you have done nothing wrong, you could still have to defend a claim against you which can lead to expensive legal costs. Professional Indemnity will cover the costs associated with defending claims regardless of the outcome.
In the event that damages are awarded to the claimant these will also be covered by your professional indemnity insurance policy.
How much does Professional Indemnity Insurance Cost?
You may be thinking this is all great, but how much does professional indemnity insurance cost?
The answer to this question depends on a number of factors, some of which we looked into in another one of our posts: How much does Professional Indemnity Insurance cost?
Great, where can I get insurance?
You can get a quote and purchase your policy all online here on Piinsurance.ie. Simply click the button below and you will be on your way to getting your quote.
Alternatively, you can get in touch with a member of our team by phone, email or the chat function on our website. If you have any queries let us know, we're happy to help.
Public Liability Insurance
If you are also looking for Public Liability Insurance, then visit our dedicated site PublicLiability.ie. To visit the site click the button below.