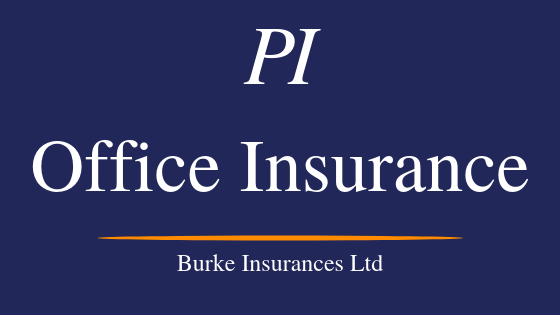 Office Insurance it couldn't be easier
Office Insurance it couldn't be easier
You've worked hard on your business and now it's vital to ensure that it is properly insured. Whether you are a dentist, an accountant, an engineer or a doctor, insuring your office is now relatively straight forward. The basic covers are the same and we in Burke Insurances will help you tailor them to suit your individual requirements.
Our standard policy covers include the following.
Property "All Risks" Insurance at the office premises insured
Additional Increase Cost of Works automatically covered for €35,000
For no extra charge Employers Liability €13,000,000
Public Liability Limit of Indemnity €6,500,000
Glass Insurance
Money insurance
Policies can start as low as €365.00 for all of the above.
To get your Quote simply click the button above and go to our quotes page. If your occupation is not listed click the "Occupation Not Listed" button.
Just select your occupation and proceed to complete the proposal forms – In most cases you will be able to obtain a quote and purchase covers immediately.
This website is owned and run by Burke Insurances Ltd.