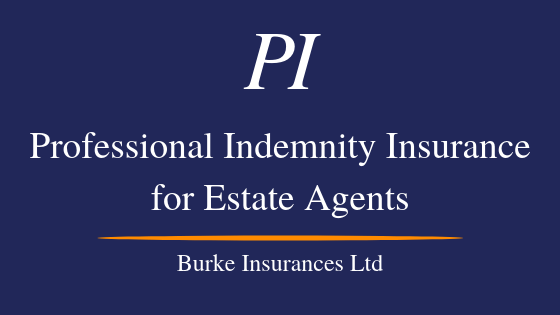 Professional Indemnity Insurance for Estate Agents
Professional Indemnity Insurance for Estate Agents
Professional indemnity insurance for Estate Agents from Piinsurance.ie. To get your quote, simply click the button below and enter "Estate Agent" as your occupation.
Why Do Estate Agents Need P.I. Insurance?
Any professional who gives advice and/or consultation in a professional capacity has an exposure, estate agents are no different.
A client could become disgruntled and accuse you of negligence, even if you've done nothing wrong which can incur high legal fees.
Your professional indemnity insurance policy covers the costs of your legal fees whether you are found to have been negligent or not. It also covers any subsequent financial compensation that may be awarded.
Get Your Quote
To get your professional indemnity insurance quote, simply click the button below and you will be brought to the relevant page.
Once the form is completed and submitted a member of the Piinsurance.ie team will contact you.
Burke Insurances Ltd.
This website is owned and managed by Burke Insurances Ltd.
Burke Insurances are a Galway based insurance brokers with over 50 years of experience. If you would like to talk to a member of our team you can do so using the chat function on our website or by email/telephone. For our full contact details visit our Contact Us page.
Public Liability Insurance
You may also be interested in Public Liability insurance. Public liability insurance will protect you from claims made against you by members of the public while you are conducting your business.
So for example, if you arranged a house viewing and one of the customers were injured during the course of the viewing, you could face a liability claim even if you were not at fault.
Your public liability insurance policy will cover the legal costs associated with defending the claim as well as any financial compensation that may be awarded.
Visit our dedicated public liability insurance website PublicLiability.ie for more information or click the button below.