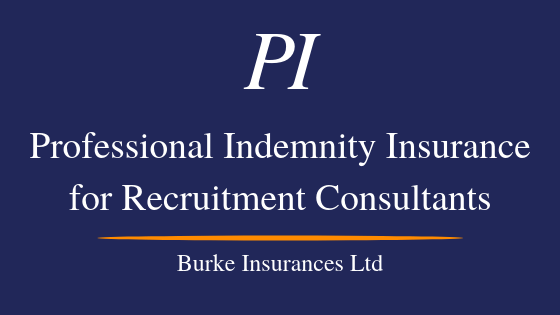 Professional Indemnity Insurance for Recruitment Consultants
Professional Indemnity Insurance for Recruitment Consultants
Professional indemnity insurance for recruitment consultants from Piinsurance.ie. To get your quote, simply click on the get a quote button below.
Professional Indemnity Insurance
Professional indemnity insurance protects you in the event that you are sued by a client who alleges that they have suffered a financial loss as a result of the advice and/or consultation that you have given.
As a recruitment consultant, your clients hold you in high regard and expect that the individuals that you recommend for the role will be of a high standard and suitable to the role. As you are giving advice and recommendations in a professional capacity, there is always a risk that one of your clients hire one of your suggested candidates and then learn that they are not the right fit for the role an accuse you of negligence.
Any individual who offers advice and/or consultation in a professional capacity has an exposure and risk of facing a professional indemnity claim.
Even if you have done nothing wrong, a client could still be disgruntled and accuse you of negligence. Defending this claim can incur high legal fees however, that's where your professional indemnity insurance policy comes in.
Your Professional Indemnity Insurance for Recruitment Consultants Policy
Your professional indemnity insurance for recruitment consultants policy covers the legal fees associated with defending a claim whether you are found to have been negligent or not.
Your policy also covers any financial compensation that may be awarded.
Get your Quote
You can get your professional indemnity insurance quote by clicking the button below which will bring you to the relevant form for you to get your quote.
For more information or to talk to a member of the Burke Insurances team you can use the chat on our site or visit our Contact Us page for all our contact details.
This website is owned and managed by Burke Insurances Ltd., a Galway based insurance brokers with over 53 years of experience.