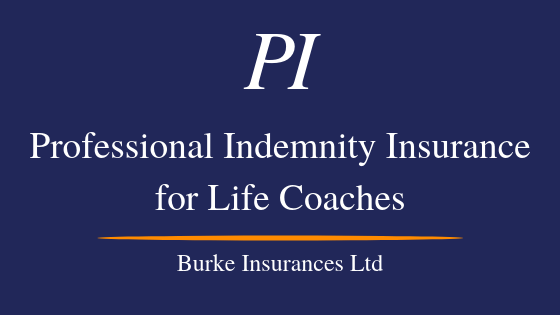 Professional Indemnity Insurance for Life Coaches
Professional Indemnity Insurance for Life Coaches
Professional indemnity insurance for life coaches from Piinsurance.ie. To get your quote simply click the button below and you will be brought to our quotes system where you can enter "Life Coach" as your occupation.
Why Do Life Coaches Need Professional Indemnity Insurance?
As a life coach, you offer advice in a professional capacity which leaves you exposed to a professional indemnity claim. Should one of your clients suffer a financial loss as a result of you performing your professional duties.
Professional indemnity insurance protects you should a client accuse you of breaching your professional duty.
Even if you have done nothing wrong a client could become disgruntled and take a case against you. Your professional indemnity insurance policy will cover the legal fees associated with defending this claim as well as any financial compensation that may be awarded.
Get a Quote
To get your quote simply click the button below and you will be brought to the relevant page.
If you would like to further discuss your policy then don't hesitate to get in touch with a member of our team. You can contact us using the chat function in the bottom corner of the site or by email/phone. Our full contact details are available on our Contact Us page.
This website is owned and managed by Burke Insurances Ltd, a Galway based insurance brokers with over 50 years of experience.
Public Liability Insurance
You may also be interested in public liability insurance. Public liability insurance protects you from claims made against you by members of the public for personal injury or property damage while you are conducting your business.
For more information visit our dedicated public liability insurance website www.publicliability.ie for more information or for a quote.