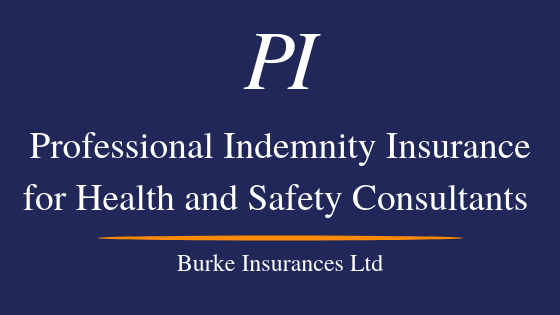 Professional Indemnity Insurance for Health and Safety Consultants
Professional Indemnity Insurance for Health and Safety Consultants
Professional indemnity insurance for health and safety consultants will cover you in the event that you or your company are accused of negligent advice and/or services given which results in a financial loss for your client.
Health and Safety Consultants
As a health and safety consultant, you are responsible for the safety and well-being of your client and their employees. If someone was to get injured, the blame would be directed at you as it was your job to prevent accidents and injury whether you were negligent or not.
This is why Health and Safety consultants are exposed to professional indemnity claims.
Professional Indemnity Insurance
Whether you are responsible or not, if someone gets injured you may have to defend a claim. The costs associated with defending these claims can be quite high, thankfully your professional indemnity insurance policy will cover the cost of any legal fees and any subsequent compensation that may be awarded.
To get your quote simply click the button below to go to our quotes page.
Burke Insurances Ltd and Publicliability.ie
This site is owned and managed by the team at Burke Insurances Ltd.
You may also require public liability insurance and/or employers liability insurance. If so visit our dedicated site www.publicliability.ie.