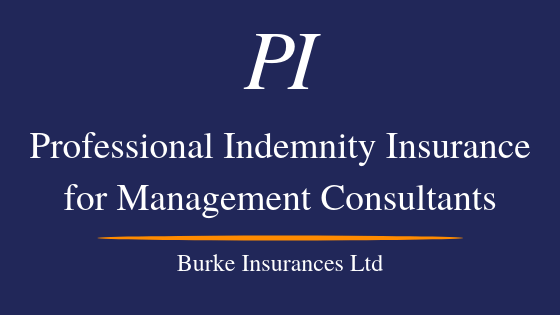 Management Consultant Professional Indemnity Insurance
Management Consultant Professional Indemnity Insurance
Management Consultant Professional Indemnity Insurance from Piinsurance.ie. To get your quote, simply click the get a quote button below and you will be brought to the relevant page.
Professional Indemnity Insurance
Professional indemnity insurance protects you in the event that you are sued by a client who alleges that they have suffered a financial loss as a result of the advice and/or consultation that you have given.
As a management consultant, your clients will place their trust in you as an expert in your area and will make important decisions based on the advice that you give.
Even if you've done nothing wrong, your client may still have the opinion that your advice failed to live to their expectations and allege that you were negligent and responsible for their financial loss.
Your professional indemnity insurance policy will cover the legal costs associated with defending the claim as well as any financial compensation that may be awarded.
Burke Insurances Ltd.
This website is owned and managed by Burke Insurances Ltd., a Galway based insurance brokers with over 50 years of experience and expertise.
Burke Insurances also operate a number of other websites including: